ABOUT US
Hearing Care Doctors Ltd was established in Whitecourt, Alberta, and has opened a second location in Edmonton. Our one goal in mind is that every patient should receive the highest level of hearing care and should be treated with the utmost respect and dignity at all time.
Quality Hearing Care
Hearing Care Doctors is a premier hearing care destination. We pride ourselves in offering highest quality of hearing care services by some of the most qualified and experienced professionals in the industry. Each clinician is required to take and report mandatory continual educational equivalents (CEEs) to the provincial and national certification/licensing boards. This helps our clinicians to keep up with current hearing care knowledge, understand latest trends in hearing industry, implement proven treatment options and offer unbiased proven recommendations for your unique hearing needs. 
We have contracts with several 3rd parties like Alberta Aids to Daily living (AADL), Workers compensations, RCMP, Department of Veteran affairs (DVA) and Non-insured indian Health Benefits (NIHB). We can access health care fundings for your hearing care needs through these organizations, as required.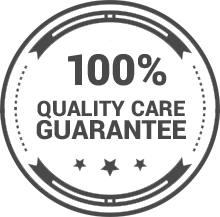 Dr. Devendra Saindane AuD (c), R.Aud, COHC/A Doctor of Audiology
Devendra graduated with a doctorate in Audiology from Nova Southeastern University, Florida, US, in 2008. He has worked as a certified audiologist since 2003.
He also holds undergraduate (BSc) and graduate (M.ASLP) degrees specializing in Audiology. He has several years of experience working as an audiologist in specialized hospitals and clinical facilities within Canada and internationally. His most notable experience includes, several years, working as a senior audiologist at North West London hospitals, London, England.
Cheryl Blair AuD (c), R.Aud, Registered Audiologist
Cheryl graduated with a Master's degree in Audiology from Dalhousie University, Nova Scotia, in 1984.  She completed her undergraduate degree, (BSc), specializing in Psychology, from the University of Alberta in Edmonton.
Cheryl worked as an audiologist in public health in the Northwest Territories and in Alberta for nine years before entering into private practice in 1993.   She has served on a number of committees for the Alberta College of Speech Language Pathologists and Audiologists.  She is currently a sessional instructor with the Hearing Aid Practitioner program at Grant MacEwan University.  Cheryl is passionate about working diligently with clients to achieve better hearing.
In her spare time Cheryl enjoys renovating her 90-year-old home, walking her three dogs, and studying psychology.
Sebrina Gratton, Receptionist
Sebrina graduated from High School in 2007. She has had the opportunity to work in various administration fields. Sebrina has plans to further her career in hearing care field.
Sebrina is kind and ensures patients feel comfortable while providing a respectful and friendly service.
Outside of work she enjoys spending her time taking walks in nature, fishing, four-wheeling, and doing various crafts.